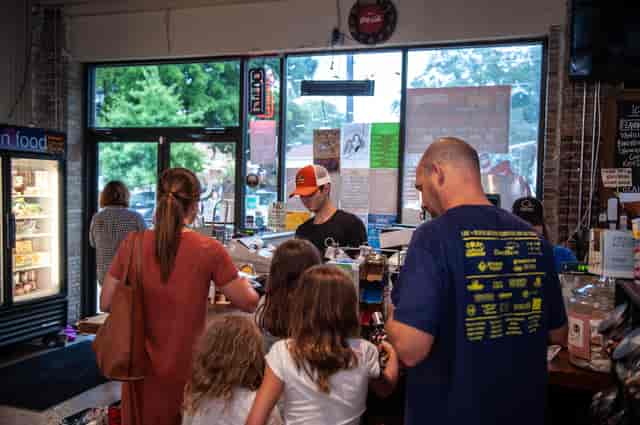 Weekly Suppers & Grab 'N' Go
Pick up a fresh, hot dinner for ANY NUMBER of people!
Dinner just got easier!
Our weekly suppers are designed for you or your entire family.

Just call in your orders to 678-732-3109 by 2:00pm Monday through Thursday
& pick up a fresh, hot dinner for ANY NUMBER of people.

Orders will be ready for pick up or delivery at 5:30 pm.

* Some suppers do sell out faster than others.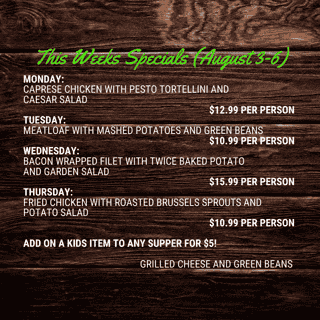 Weekly Suppers
Order Weekly Suppers
Place your Weekly Supper order by using the form below. Specify WHICH DAY FOR YOUR ORDER/PICKUP and the number of people you're ordering for. If you're ordering for today, please make sure it's in before 2:00pm! Remember, pick up is available starting at 5:30.

WE NOW HAVE CURBSIDE AND DELIVERY SERVICE AVAILABLE!
Grab 'n' Go
Not enough time to make dinner and you didn't place a Weekly Supper order in time?
It's okay! We can still provide a hot and tasty dinner for the entire family.
Our Grab 'N' Go dinners consist of a self-serve protein and side.
The daily dinner goes out at 5:00pm.
Market prices per pound.
Here's an example of what we might have in store for you! It's different every day!